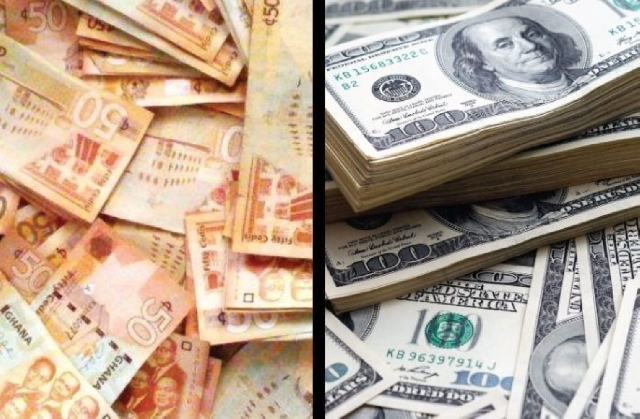 The fast depreciation of the Ghana cedi continues with no end in sight as the local currency nears ¢13 to a dollar.
This is more than 6% depreciation in only three days of the week (October 17-19).
It may hit ¢13 by the close of the day.
According to the rate from the forex bureaus, most of the operators are selling the local currency between ¢12.50 and ¢12.95.
Few are however selling the cedi at approximately ¢13 to the American 'greenback'.
The free fall of the cedi has already triggered protests by some traders who claim their cost of doing business has been surging week-on-week.
Also, the cedi lost more ground against the pound and the euro. It is thus going for ¢13.70 to the pound and ¢12 to the euro.
Some forex operators who spoke to Joy Business on condition of anonymity said they do not know when the rate of depreciation of the cedi will slow down.
To them, the amount of dollars in circulation are inadequate, fuelling the growing demand for the dollars.
Director of Research at the Institute of Economic Affairs and a former member of the Monetary Policy Committee, Dr. John Kwakye in a tweet urged President Akufo-Addo to summon the Economic Management Team to address the current economic crisis and reassure Ghanaians.
Cedi lost 9% value to dollar in only a week
The Ghana cedi lost 9.03% in value to the US dollar last week (October 10-October 14, 2022).
This came after the investment market reacted to the September 2022 inflation (37.2%).
The cedi also lost 5.15% and 6.87% in value to the pound and the euro respectively.
[Source: MyJoyOnline.com]
Liked this Article? You can share with others via various social media platforms. Got some information to share with us?
Send us your articles or advertisements enquiries via [email protected]