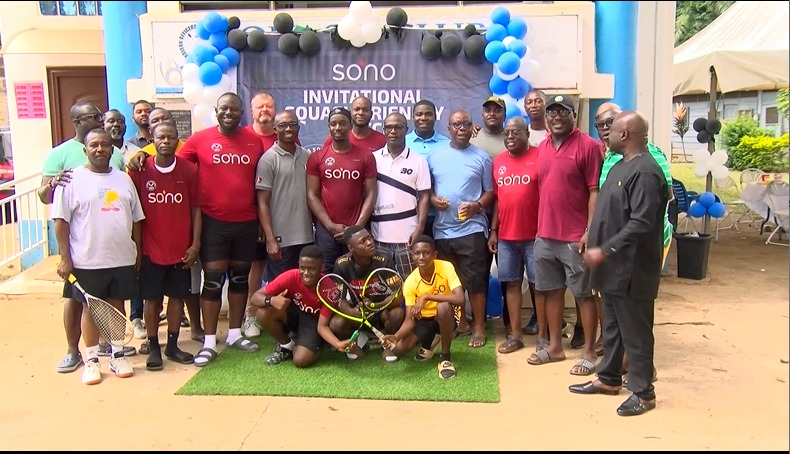 The 4 Garrison Officers Mess Squash Club in Kumasi, on Saturday, defeated Achimota Squash club by four matches to two at the 4 Garrison Officers Mess Squash Club court.
The encounter dubbed the SONO Invitational Squash friendly match between these two squash clubs in Ghana saw participants, both young and adults, bring their expertise to bear in a fun-filled atmosphere.
Players of the squash club in Kumasi were thrilled with the win over their counterparts from Achimota.
The game featured some notable personalities including Ghana Bar Association President, Lawyer Yaw Boafo, who served as the umpire of the games.
Speaking in an exclusive interview with LUV FM, the GBA President encouraged everyone to join the squash club, especially for exercising.
"It was a very good tournament, I was the umpire for the day. Normally when it gets to these matches, I umpire.
"It was good but it is really not about the winning, it is about the participation, the friendship, the networking and the exercising, I mean squash is the best sport to exercise with, very good cardio.
"We will be going back to Achimota very soon and I know that they will be expecting to revenge when we get there.
"But the 4 Garrison squash club in Ghana by far, we have the best court actually and our level is high and anybody who wants to join us can join us," he said.
The game was sponsored by Asamankase-based, SONO International (a multi-fruit processing company) in Ghana.
CEO of the Ankaa Tropical Oranges Ltd, Richard Minaar, revealed his outfit will sponsor this Squash event to be held all over the country.
"This has been a brilliant event. We are hopefully going to do this all over the country. I am a keen squash player but not really good and so, I am hoping to get some experience out of this." He said.
[Source: MyJoyOnline.com]
Liked this Article? You can share with others via various social media platforms. Got some information to share with us?
Send us your articles or advertisements enquiries via [email protected]