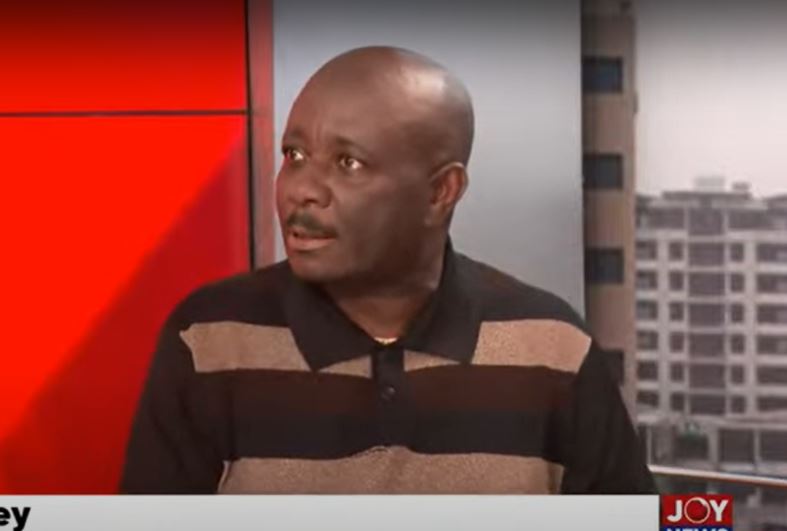 Founder and Leader of United Progressive Party, Akwasi Addai 'Odike' has entreated President Akufo-Addo to issue an Executive Instrument (E.I) to ban surface mining in the country.
This, Mr Odike explained, is because both legal and illegal miners have all 'messed up.'
Therefore, imposing an E. I on mining would help to reduce illegal mining activities.
"If I were the President, I would have used the Executive Instrument to put a temporary ban on the illegal activities, because at this point we don't know who is doing legal or illegal mining …  for now, the President has to come out with E. I to put a ban on every form of surface mining," he said.
In an interview on The Pulse, on Monday, he explained that his proposal is due to the lack of technology to monitor mining activities after permits have been issued to miners.
His assertion follows the destruction of the natural reserves as a result of the illegal mining menace across the country.
Also, Luv News has uncovered an ongoing degradation of the Tano Nimiri Forest Reserve at Samreboi in the Western Region despite the Lands Ministry's declaration that no license has been issued for minerals prospecting in any forest reserve across the country.
On the back of these events, President Akufo-Addo held a meeting with the leadership of the National House of Chiefs to discuss the extent of the menace and how to put an end to the situation.
In a related development, a student of the Ghana Institute of Journalism, Amina Alhassan has expressed doubt over the government's commitment to put an end to illegal mining, popularly known as 'galamsey'.
President Akufo-Addo is on record to have promised to put his "presidency on the line" for the 'galamsey' fight.
This promise gave Ghanaians some hope and assurance that the government is willing and prepared to end the menace.
However, in 2019, Tiger Eye P.I's investigation revealed some government officials taking bribes to allow 'galamsey' activities to continue.
According to Amina Alhassan, for government officials to be found complicit and deeply involved in illegal mining, is an indication of unpreparedness to fight 'galamsey'.
"I think when it comes to 'galamsey', we are not really ready to fight it because if we were, we would not have even come to this current situation…to come to this point and allegedly party members were going through with 'galamsey', even when the sanction was put in place that means we were never ready for the fight," she said on JoyNews' The Probe, Sunday.
Meanwhile, President Akufo Addo has vowed to deal with persons within his government who may be found complicit in illegal mining activities.
The President said the government has for several years been struggling with the fight against 'galamsey', hence government officials cannot continue to compromise efforts against the menace.
[Source: MyJoyOnline.com]
Liked this Article? You can share with others via various social media platforms. Got some information to share with us?
Send us your articles or advertisements enquiries via [email protected]