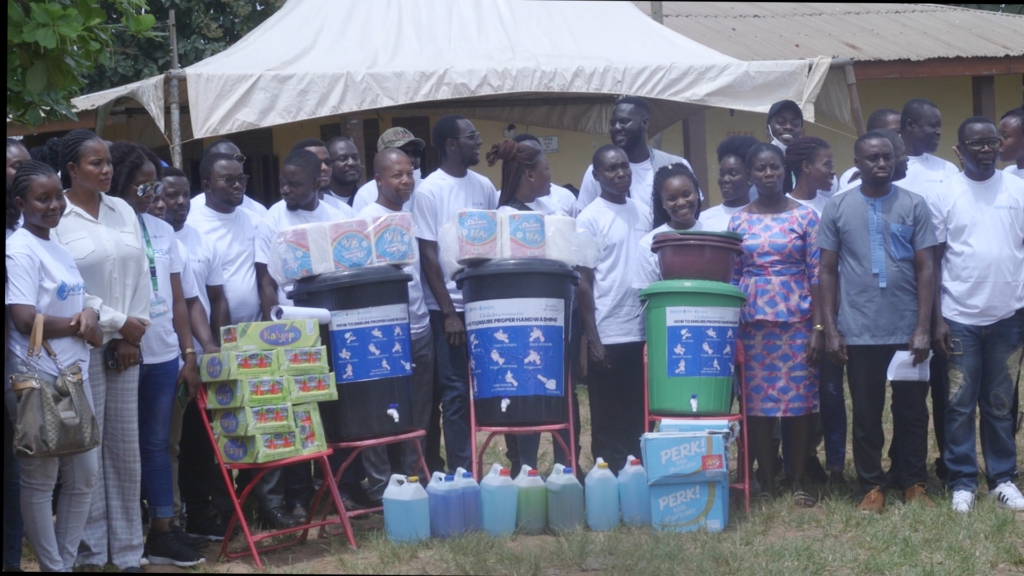 The Regional Water and Environmental Sanitation Centre (RWESCK) at the Kwame Nkrumah University of Science and Technology has educated pupils of Ampabame M/A JHS in the Ejisu municipality of the Ashanti Region of Ghana on the importance of handwashing and other good hygiene practices.
The programme forms part of the activities to commemorate Global Handwashing Day, which is observed every October 15. 
According to a Health Policy and Planning report, handwashing with soap, especially after contact with faeces, is thought to reduce diarrhoeal diseases by 42-47% making it one of the most effective interventions to reduce mortality.
On the average, a Ghanaian washes his hands with soap after visiting the toilet each day. A study found that handwashing facilities were inadequate as most of the schools lack clean running water, soap and tissue.
An expert in environmental health and sanitation at the Centre, Prof. Mrs. Esi Awuah, called for provision of facilities to encourage hand washing.
"If we are telling the children to wash their hands, then the facilities must be in place, when children come to school and see the hand washing basin at the entrance, they will wash their hands.
"Clean water must be available, the schools which do not have any source of water supply must be provided with at least boreholes and soaps as well. The facilities are very important," she emphasized.
She added that these facilities should not only be provided in schools but also at home and public places.
It was under the theme: "Unite for Safety- Clean your hands."
The centre also donated, sanitary items including; three hand washing stations, soaps, and tissues to encourage good hand washing practices.
The headmistress of the school, Alice Atinsipa Amoro, believes the gesture will help shape good hygiene practices in the school.
"Even though children have been hearing about hand washing, they do not know how important it is to their lives. They are a bit ignorant.
"With the demonstrations and activities they have witnessed today, I think it will change their mindset. I think with the knowledge they have acquired today; they will also go back to their homes and educate their parents and siblings," she said.
The students were elated; they now have different opinions about washing their hands. Adnan Lukman is in JHS-2 and he had this to say.
"I have learnt how to properly wash my hands. I now understand why I have to wash my hands after playing with my friends and also before eating.
"Washing our hands is very important because it helps us practice personal hygiene," he added.
"I have learnt all the steps I need to use in washing my hands and I know everyone has learnt something as well. Now that we know about the risks, I know we will all wash our hands regularly." Says Richmond Akubil, a JHS-3 student.
Portia Ayensu who is also in JHS-2, said: "To protect myself from germs and bacteria, I will wash my hands all the time, even when I touch the door."
Tags:  
[Source: MyJoyOnline.com]
Liked this Article? You can share with others via various social media platforms. Got some information to share with us?
Send us your articles or advertisements enquiries via [email protected]