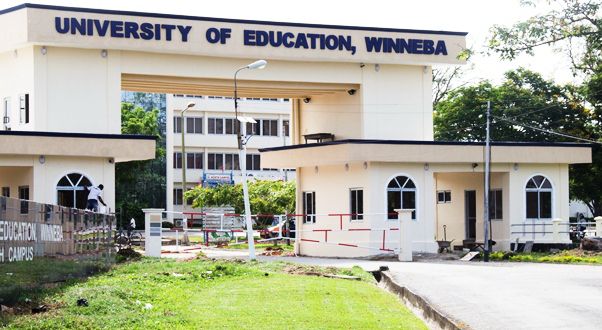 The Ghana Tertiary Education Commission (GTEC) says it will be deploying auditors to the University of Education (UEW) this week to audit the grading system of the institution.
This is to ensure the system put in place works for both the students and the school. 
Director-General of GTEC,  Prof. Mohammed Salifu disclosed this in a media interview. 
According to him, the auditors will be in the school this week to start the processes. 
"We will have to get in and do a snap audit to make sure the systems are functioning as they should. 
Clearly, when you hear students protesting like this, it means there is something wrong."
The auditors are supposed to be there this week to begin the work," he said. 
He added that his outfit will ensure that the grading system of the school is credible, hence the decision to audit it. 
"It is our responsibility to ensure that anytime the systems that the university put in place are not working well, we move in there and hold them to account," he added. 
Some level 400 students of the UEW on Monday, October 10, demonstrated against management of the school over challenges with their grading system.
The students, clad in red and black, said the management has not shown any urgency in resolving their complaints. 
They insisted it is a deliberate attempt by school authorities not to release their results on the student portal.
[Source: MyJoyOnline.com]
Liked this Article? You can share with others via various social media platforms. Got some information to share with us?
Send us your articles or advertisements enquiries via [email protected]