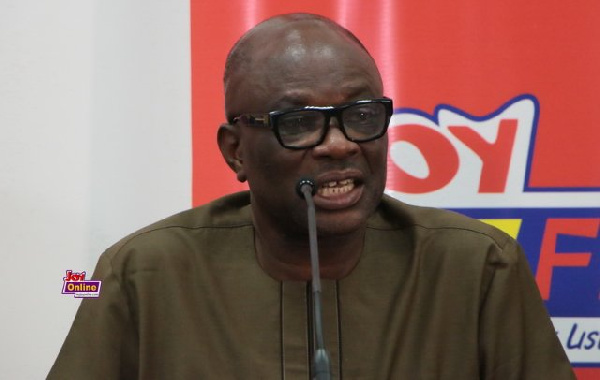 The Ghana Union of Traders Association (GUTA) says its members will continue to have their shops closed. 
This is in spite of a plea by members of the Council of State on Tuesday, October 18 for the traders to rescind their decision. 
According to the aggrieved traders, their protest has become necessary due to the high cost of doing business in recent times. 
They also insisted that the continuous plummeting of the Ghanaian Cedi on the exchange market and the high inflation rate have exacerbated their plight.
In a media interview shortly after the engagement with the Council of State members, President of GUTA, Dr. Joseph Obeng said their action is to compel the government to act quickly to ameliorate their plight. 
"It is obvious that, we cannot contain these challenges any longer as it is becoming increasingly challenging. 
We want to send a hint to the government to recognise that, there is a sense of urgency in this situation. On this note, by the power vested in me by the trading community, I declare that all shops in the Greater Accra Region be closed tomorrow till Monday".
GUTA on Tuesday declared a strike action and directed all traders to close their shops beginning Wednesday, October 19 to Monday, October 24.
The action is to express their displeasure with what they term exorbitant tax rates and the continuous depreciation of the local currency against the US dollar.
This, the traders say, is adversely affecting their businesses and depleting their capital and profit margins.
Currently, a dollar is selling for over GHC12 at many forex bureaus.
[Source: MyJoyOnline.com]
Liked this Article? You can share with others via various social media platforms. Got some information to share with us?
Send us your articles or advertisements enquiries via [email protected]