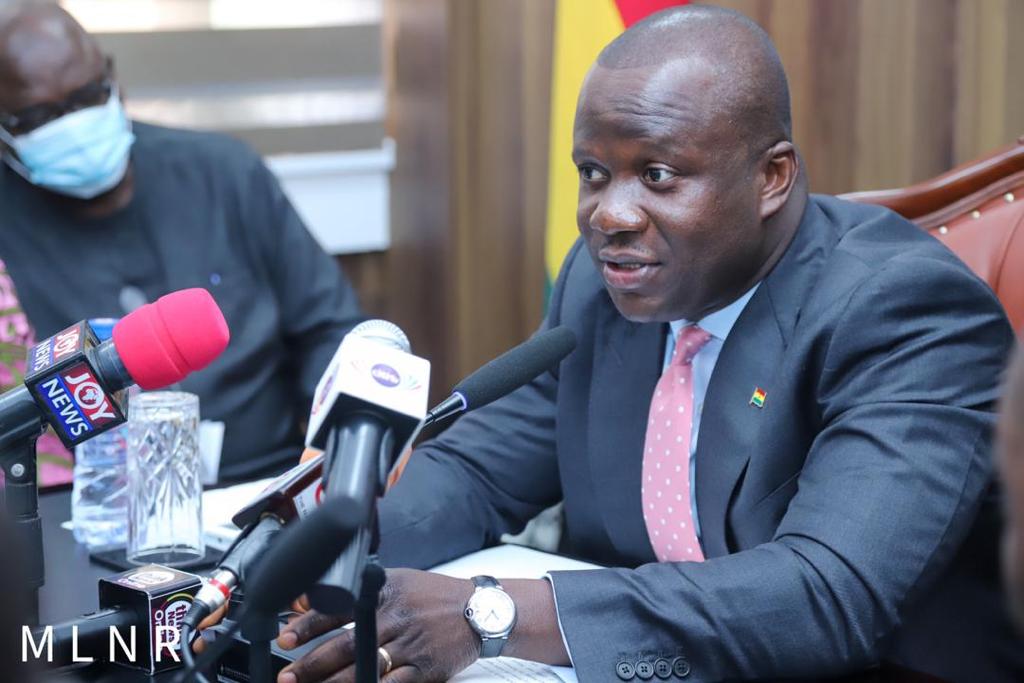 Lands and Natural Resources Minister, Samuel Abu Jinapor has expressed doubt about his Deputy, George Mireku Duker's involvement in any 'galamsey' activity in Tarkwa.
George Mireku Duker who is also the MP for Tarkwa-Nsuaem together with the MCE for the area, Benjamin Kesse and the Western Regional Minister have all been alleged to be involved in galamsey activities.
The accusation was leveled against them by one Nathaniel Dekyi who claims to be the Chief of Dompim Pepesa.
The MCE and Mr. Mireku Duker have however denied these allegations and urged the public to disregard same.
Samuel Abu Jinapor in an interview with the media on Tuesday after court proceedings on Aisha Huang's case said he is confident in his Deputy (Mireku Duker) and believes he is innocent of the accusation against him.
"I have full confidence in the Minister in my ministry and I do not think he will ever be involved in any such conduct and its early days yet," he said.
While the Lands Minister believes investigations must be conducted into the allegations, he noted that he is in no position to make such a decision.
"Well, they have denied it. I mean if there is any substance to any such allegations I think the best way to proceed is to conduct investigation but those are not for me to decide. I think that the matters are still at play and the Minister has denied it flatly," he added.
Meanwhile, Attorney-General, Godfred Yeboah Dame has signaled the readiness of government to fastrack the prosecution of Aisha Huang and others on trial for illegal mining.
According to him, the state is ready to conduct the trial on a day-to-day basis.
He added that the judge superintending over the case has "also indicated his inclination to conduct the case in that manner."
"In respect of Aisha Huang, we have filed most of the documents to be relied on, we have filed witness statement of four witnesses. We only need to file about four more," he said.
[Source: MyJoyOnline.com]
Liked this Article? You can share with others via various social media platforms. Got some information to share with us?
Send us your articles or advertisements enquiries via [email protected]