The Ghana Bar Association (GBA) says it has become necessary for a ceiling to be placed on the number of Supreme Court judges the country can have at a time.
The Association said the current form of no capping is not helping the country.
The Public Relations Officer of the Association, Saviour Kudze said in an interview on Tuesday said, "The way our constitution is now if we don't put a ceiling on it, it will not help us."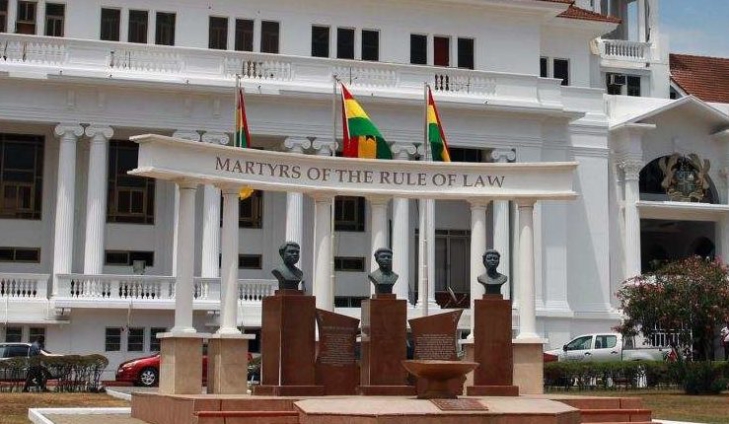 Mr Kudze, however, stated that capping would also depend on the number of cases needed to be heard.
"It will depend on the work at hand."
"Many more cases are going on appeal now and the Supreme Court happens to be the highest and final appellate court, so for me, going forward, we need to look at it and see if you can have some ceiling," he added.
Their backing follows the Minority in Parliament's worry about President Akufo-Addo's continuous nomination of judges to the Supreme Court Bench. 
The NDC MPs said President Akufo-Addo's appointment of judges to the apex court is unprecedented in the Fourth Republic. 
They insist the increase from 11 to 14 justices has the tendency to drain the resources of the state.
Minority Leader, Haruna Iddrisu, made this known on Tuesday during the vetting of newly appointed judges to the Supreme Court.
"If you take the fourth republican period, we have seen a significant number of appointments by the President in the exercise of his powers in Article 144."
"But note that President Mills contributed about 21.4%, John Mahama, 28.6%, and Nana Akufo-Addo, 78.6% from 11 to 14 Supreme Court judges. We wonder if he is mindful of the public purse."
[Source: MyJoyOnline.com]
Liked this Article? You can share with others via various social media platforms. Got some information to share with us?
Send us your articles or advertisements enquiries via [email protected]