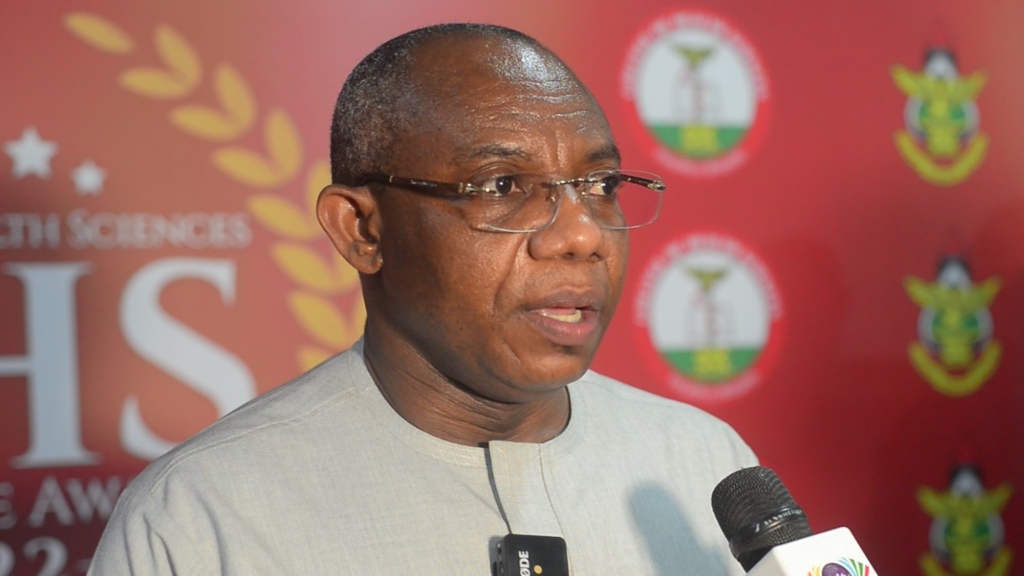 Quality of patient care in Ghana's health system will soon see improvement as the Kwame Nkrumah University of Science and Technology introduces integrated and case-based learning in the training of health professionals.
The module will see students in the various health disciplines come together to solve a common practical problem.
This came up during the retreat and advance teaching and learning 2022 summit in Sunyani.
According to the Provost of the College of Health Sciences, Prof. Christian Agyare, the move became necessary after a survey among health trainees revealed a disconnect between pre-clinical and clinical years.
The students were worried that training in the basic sciences at the early stages were of little practical application.
Again, they found little collaboration among the various professionals in patient care.
"Until recent times, the teaching of basic sciences for health-related programmes has been separated from the clinical aspect.
"Immediately you enter into the clinical years, you should find a way of connecting the two. But the training of health professionals has changed where there's integration of the clinical and preclinical levels. In the long term, it'll improve the practice," he explained.
Former provost and facilitator, Prof. Yaw Adu-Sarkodie pointed out what is known as Inter-Professional education (IPE) will be at the heart of the initiative.
This will also see the collaboration not only among students but faculty members, as well.
"It's always frustrating when health professionals deliver their service in silos, where everybody does their bit. Inter-professional education will ensure teaching and learning where we train our students together," he said.
He hinted it will be part of the graduation requirement and thus will carry credit.
Pro Vice-Chancellor of KNUST, Prof. Ellis Owusu-Dabo emphasized the University's commitment to exploring innovative approaches to teaching and learning.
"As Ghana's foremost science and Technology University, we have to engineer ways: the flexibility, adaptability and creativity in learning, which ensures we deliver to the best of our abilities.
"As far as our vision is concerned, it's a solution that we believe will transform the next generation student, that is student-centred based learning," he said.
Morehouse School of Medicine in the US led by Prof. Alexander Quashie pledged their support for the initiative. 
[Source: MyJoyOnline.com]
Liked this Article? You can share with others via various social media platforms. Got some information to share with us?
Send us your articles or advertisements enquiries via [email protected]