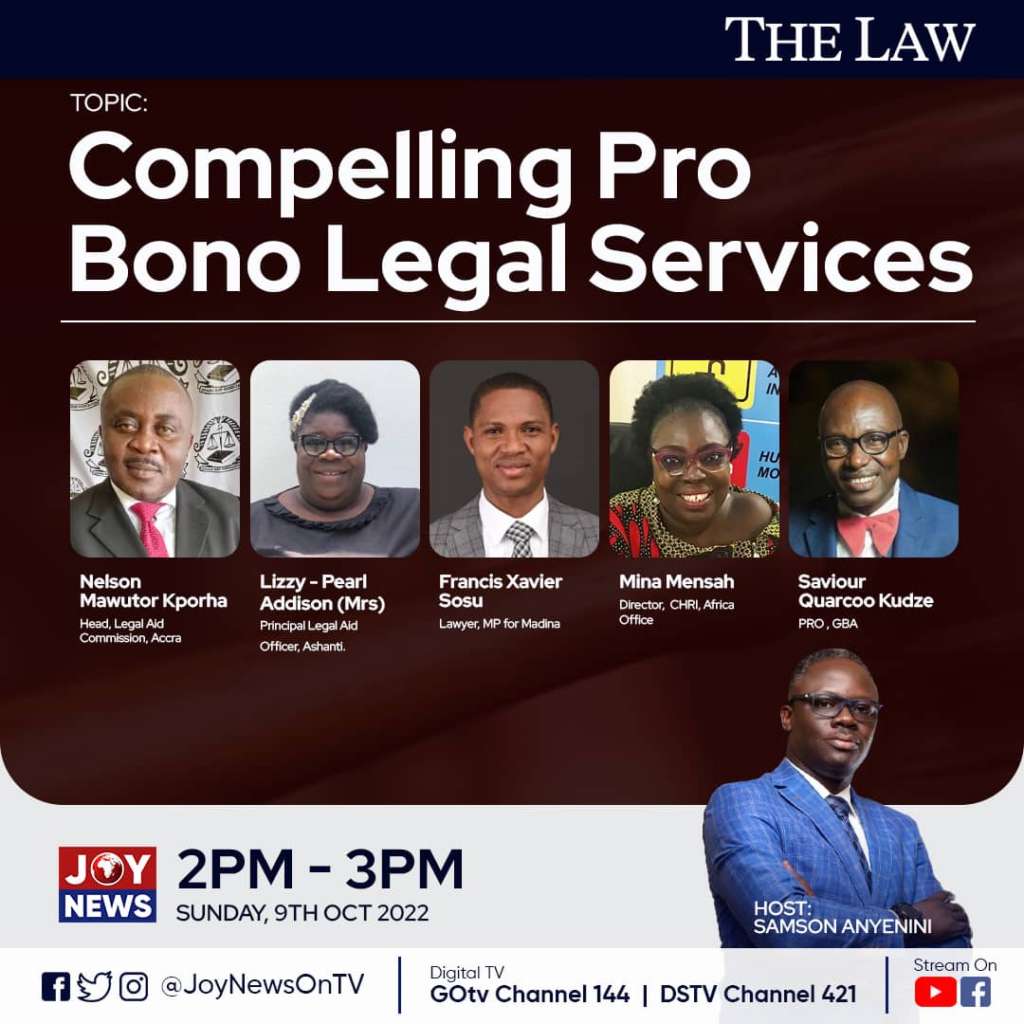 JoyNews' The Law will today dissect the issue of pro bono legal services.
The discussion will aim at educating the public on the subject at hand since democracy is only secured if true meaning is given to the rule of law, which means giving the poor and vulnerable access to justice.
Guests to share their thoughts on the topic are; Head of Legal Aid Commission, Accra, Nelson Mawutor Kporha, Principal Legal Aid Officer, Ashanti, Lizzy-Pearl Addison, Lawyer and Madina MP, Francis Xavier –Sosu, Director of CHRI, Africa Office, Nina Mensah and PRO of Ghana Bar Association, Saviour Quarcoo Kudze.
[Source: MyJoyOnline.com]
Liked this Article? You can share with others via various social media platforms. Got some information to share with us?
Send us your articles or advertisements enquiries via [email protected]