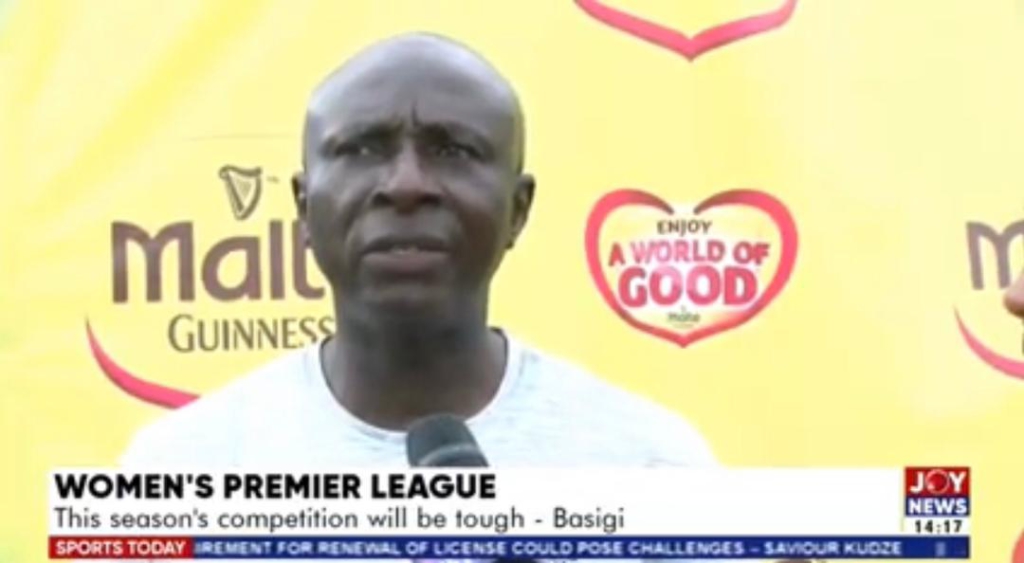 Head coach of Hasaacas Ladies, Yusif Basigi, says this season's Malta Guinness Women's Premier League will be tougher than what is projected.
Hasaacas Ladies are looking to reclaim the title after losing it out to Ampem Darkoa Ladies last season before going on to miss out on the FA Cup as well.
In the 2022/23 season, there are two debuts each in the Southern and Northern Zones – Candy Soccer Academy, Tamale Super Ladies, Essiam Socrates and Ridge City.
Speaking to Joy Sports following his team's 1-0 win over Berry Ladies in the opening game, Basigi admitted the league will be competitive this season.
"This season is not going to be an easy task but as and when the league is progressing we will be able to make amends," he said.
"It is transitional period for us [after losing many players and bringing in new ones] but we are blending well and the moment they start gelling, it will be extremely difficult for any team to stop Hasaacas Ladies.
"We are going to make sure we hold on to every team from now till the time we are good to go. You can see the likes of Faith Ladies, Army Ladies and the others are doing but it's early days so until we get to the third and fourth before we will be able to testify where the direction is going," he added.
[Source: MyJoyOnline.com]
Liked this Article? You can share with others via various social media platforms. Got some information to share with us?
Send us your articles or advertisements enquiries via [email protected]