The refurbish National Science and Maths Quiz Laboratory.
The 2007 year group of Prempeh College has handed over a refurbished science laboratory to the school to prepare students for the 2022 National Science and Maths Quiz competition. 
The old students say the support is geared towards equipping the school to retain its position as the reigning NSMQ champions.
The Amanfoo emerged winners at the 2021 National Science and Maths Quiz competition, after coming face to face with serial winners, Presec-Legon and Keta Senior High Technical School.
Currently, Prempeh College is closely behind Presec-Legon who have won 6 trophies.
According to the 2007 Year Group of Prempeh College, the refurbished laboratory is to groom students who will compete in this year's competition. 
"As part of our 15-year anniversary we decided to undertake a project which is the refurbishment of the National Science and Maths Quiz laboratory.
 The lab is to help students who have been trained for the NSMQ competition to have a sound mind and space to undertake the training for this year's quiz," Dr. Kwaku Gyasi Danso, an executive of the year group noted.
Headmaster of Prempeh College, Aaron Attua Gyau, appreciated the gesture from the old students.
He however revealed an increasing spate of crime in the school. 
According to him, some facilities and properties have been torched by miscreants who scale the school's wall into its premises.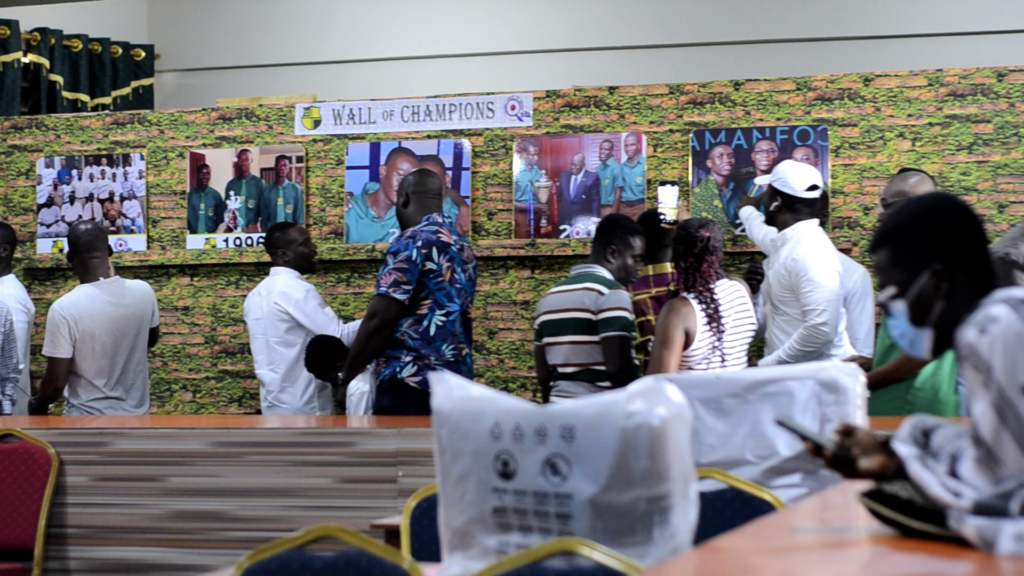 The Headmaster called for security support, including CCTV installation, to reduce the growing rate of crime at the school
"A lot of crime goes on in the school involving outsiders and intruders and we want to curb that menace. The fencing is there but people easily scale to commit crime in the school. Crime is very rampant, especially burning of a lot of facilities.
The library has burnt twice, two of our vehicles have been burnt and the Assistant Headmaster Academic's bungalow was burgled. Some people come here with knives and threaten people and take their phones away," he said.
[Source: MyJoyOnline.com]
Liked this Article? You can share with others via various social media platforms. Got some information to share with us?
Send us your articles or advertisements enquiries via [email protected]