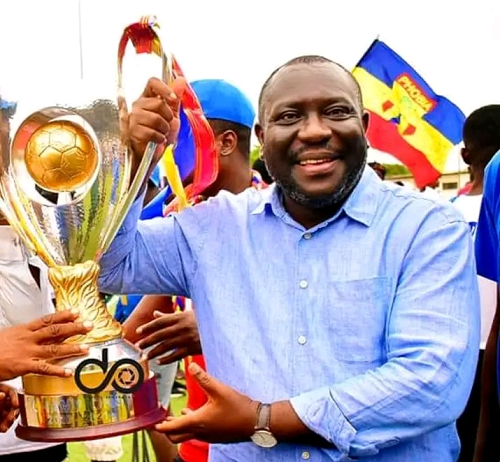 Executive Chairman at Hearts of Oak, Togbe Afede XIV has passed a vote of confidence on board members, Alhaji Akambi and Sowah Odotei.
The two administrators, who have been at Hearts for close to 11 years, have recently come under increased pressure from fans calling from them to step down from the club.
The team's underperformance, highlighted by the consistent failure to qualify to the group stages of CAF tournaments has been levelled on the duo and Dr. Nyaho Nyaho Tamakloe.
However, Odotei and Akambi have received huge boosts about their future with the club, as Togbe Afede XIV identified them as key members of his tenure at the club.
Highlighting their importance, Togbe indicated the heroics of Hearts' 21st league title will have been impossible without the duo, and particularly heaped praise on Akambi for the progress of work at Hearts' Pobiman Complex.
Speaking to JoySports on the side of press conference, Togbe Afede credited Dr. Tamakloe for being an ambassador of the club and making personal sacrifices to oversee progress at thr Pobiman complex.
[Source: MyJoyOnline.com]
Liked this Article? You can share with others via various social media platforms. Got some information to share with us?
Send us your articles or advertisements enquiries via [email protected]