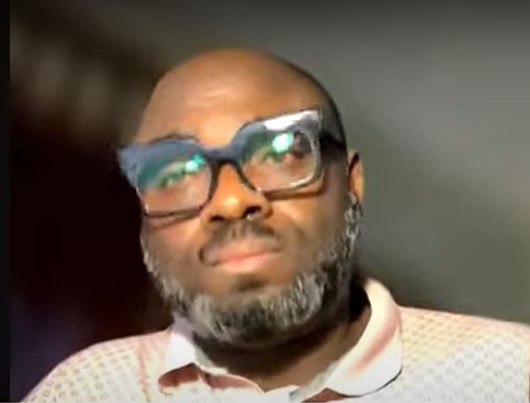 Associate Professor at the University of Ghana Business School, Professor Lord Mensah, says Ghana's exchange rates have never been properly managed.
According to him, the government has been managing it with loans and bonds from international donors thus following Ghana's inability to return to the Eurobond market to raise money as a result of several downgrades by international rating agencies, it has caused a major shortfall in dollar reserves and the economic crisis ongoing.
He noted that the reliance on loans and bonds came at the expense of the country's drive to become a net exporter and the creation of a heavily industrialized economy.
Speaking on JoyNews' PM Express, he said, "Our exchange rates have never been managed. We've been managing it with loans and clearly everything shows on the grounds. We have sacrificed our export drive policies; we have sacrificed our production which will reduce some importation for just loans in managing our exchange rate.
"The reason why we can see the dollar moving without control is our absence on the Eurobond market. For the past few years, it is only this year that the government found it difficult to go on the Eurobond market.
He continued, "All other loans are coming in; the Cocoa syndicated loans are coming in, we could get loans from Afreximbank and all those but the problem we are having is access to the Eurobond market. And access to the Eurobond market in the sense that most of our debt which are foreign we have to service them using foreign currency."
He explained that now with the path to the Eurobond blocked for Ghana, the government is struggling to raise dollars to service interest payments, support importations as well as finance other local projects.
"And the Eurobond anytime we go there, if you look at the prospectus clearly it tells you that we borrow to defray existing debt and then we borrow extra to bring some in-house to grow the economy. So effectively it has been the case that every year we have access to the Eurobond market to service our interest payments and so therefore the Cocoa syndicated loans and all other loans comes in to give us some buffer to meet the local demand of the dollar.
"So now that the Eurobond market has been frozen on us it has turned out to be difficult to meet this demand of interest payment and at the same time the local traders and all those transactions that goes on in the environment," he said.
[Source: MyJoyOnline.com]
Liked this Article? You can share with others via various social media platforms. Got some information to share with us?
Send us your articles or advertisements enquiries via [email protected]