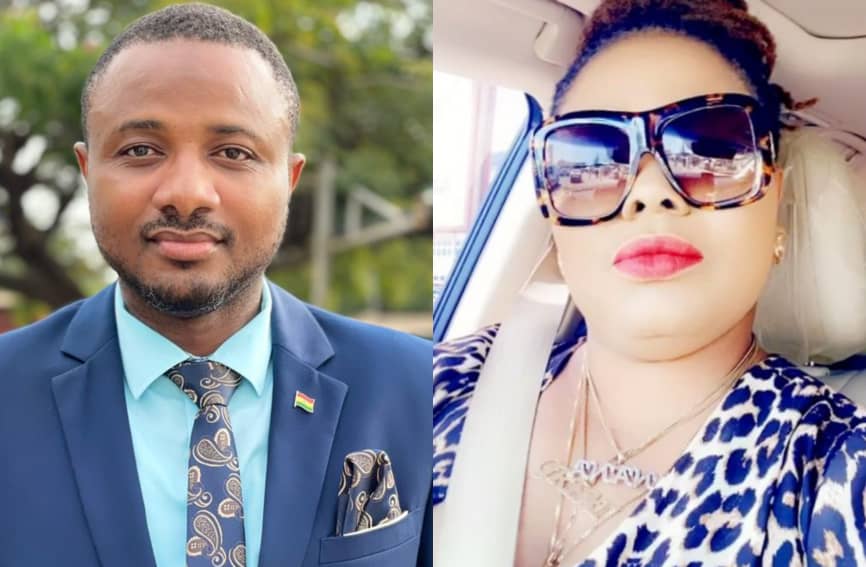 A security and foreign policy analyst, Adib Saani has attributed the success of con artist, Patricia Asiedua (aka Nana Agradaa) to greed and penchant for 'overnight riches' on the part of her victims.
According to him, many Ghanaians are in a haste to amass wealth, hence their vulnerability to deceptive ploys by persons like 'Nana Agradaa'.
Speaking in an interview with Paa Kwesi Schandorf on JoyNews on Sunday, he explained that the converted fetish priestess thrives on the public's love for money to swindle her victims.
In his view, the weaknesses in the country's security arrangements also fuel her activities.
"In fact, I don't blame 'Agradaa'. I don't blame her much. Because she is only an opportunist who is exploiting loopholes in our norms, values and in our criminal justice system. I blame us also because people's penchant for overnight riches, greed [and] gullible state of mind is what is accounting for this", he said.
Adib Saani also blamed the Police for dealing passively with her despite repeated reports of being associated with crimes.
"What has the Police done about her in the past? And I dare anyone to go to the Sowutuom Police station and ask for Agradaa's files, and you'll be amazed by the number of complaints that have been leveled against her at the Police station. Almost like a weekly ritual. But what has been done about it?" he quizzed.
The security analyst added, "And they know her, she knows them. At a point, people even go to the Police station and the Police is even able to anticipate that 'I know you're here because of Agradaa. What has happened to them? Nana Appiah Mensah, Menzgold, is walking a free man but has destroyed many lives. So the system is broken and the only way out is to fix that system".
The comments by Adib Saani follow recent complaints by some members of the Heaven Way Church in Weija who accused their leader, Evangelist Mama Pat, popularly known as 'Nana Agradaa', of cleverly deceiving them and running away with their monies.
According to the aggrieved congregants, 'Nana Agradaa' had promised to double their monies through her special spiritual endowments.
Based on this assurance, the affected worshippers said they were convinced to give her various sums, in expectation of multiplied outcomes.
But in a series of viral videos on social media on Saturday, the church members who reposed confidence in the recently converted fetish priestess said their monies have not been doubled, and 'Nana Agradaa' is no where to be found.
In their view, this smacks of a well-orchestrated scheme by the preacher to trick them out of their sweat.
The angry and betrayed congregants, therefore, trooped to the church premises on Saturday in search of answers from Evangelist Mama Pat.
Some of them who were spotted in the viral videos intimated that they had given huge sums to 'Nana Agradaa', ranging from GHC1,000 to GHC20,000.
Meanwhile, the Police have arrested Patricia Asiedua, alias 'Nana Agradaa' following the allegations of money doubling scam levelled against her by some members of the public.
The suspect is currently assisting the Police with investigation.
In a statement issued on October 9, 2022, the Police said, "Anyone who is a victim of the alleged money doubling scam should report to the Accra Regional Police Command for further action and to assist in the investigation".
[Source: MyJoyOnline.com]
Liked this Article? You can share with others via various social media platforms. Got some information to share with us?
Send us your articles or advertisements enquiries via [email protected]