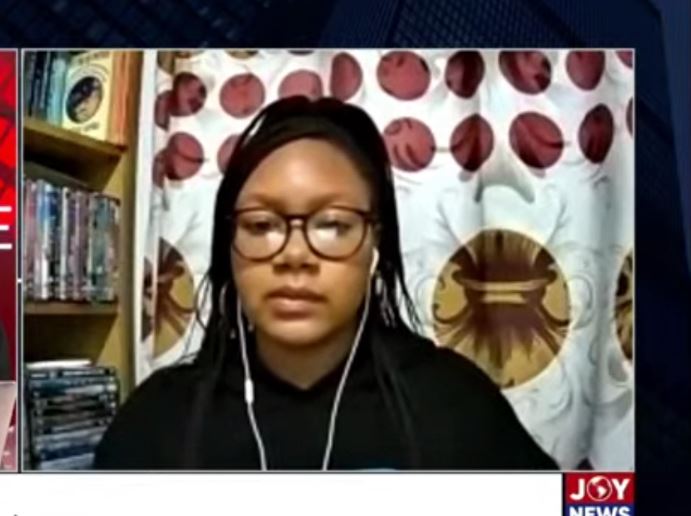 A lower sixth student in Alpha Beta Education center, Ruth Abotsi has suggested that government provides employment with sustainable salaries for the youth.
This, she believes could help curb the illegal mining situation across the country.
According to her, the illegal miners "are merely people desperate for extra money and work amidst this economic downturn."
"The authorities need to be more responsible for getting the educated and uneducated youth into jobs with sustainable pay before this youth will start delving into these illegal activities as the last resort to survive in this economy," she said.
Speaking on JoyNews' The Probe on Sunday, she called on authorities to be proactive in this regard.
Ms. Abotsi stated that the country's authorities are capable of putting an end to the illegal mining menace; therefore, the authorities must act now on the situation.
 According to her, the issue of 'galamsey' in the country will only be eradicated if force is used.
"Ghana is a country where problems like this need to be dealt with using force. They should shut down areas with illegal activities. Again, round up the miners, be asking local authorities to be helping with the investigation," she proffered solutions to help curb 'galamsey'.
Ms. Abotsi further called for the "evil masterminds behind the operations" to be fished out.
Meanwhile, President Akufo-Addo has promised to deal with members of his government found to be complicit in illegal mining activities, if the evidence is provided. The President said this while addressing a meeting with the National House of Chief on Wednesday.
According to the President, he has for several years been struggling with the fight against 'galamsey', hence persons linked with government cannot continue to compromise efforts against the menace.
He, therefore, called for persons with evidence to provide it for the necessary action to be taken against those complicit in 'galamsey.'
[Source: MyJoyOnline.com]
Liked this Article? You can share with others via various social media platforms. Got some information to share with us?
Send us your articles or advertisements enquiries via [email protected]