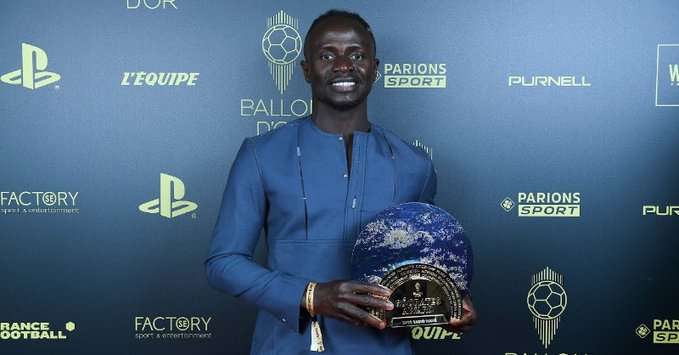 Senegal forward Sadio Mane made history on Monday night when he finished second behind Karim Benzema in the final 2022 Ballon D'or rankings.
The Liverpool forward had received the inaugural Socrates Award, a prize reserved for the footballer bringing the most social change with their charity works.
He then emerged second behind the Real Madrid number 9 in the overall ranking, with Manchester City's Kevin De Bruyne finishing 3rd.
By finishing on the podium, the Bayern Munich attacker becomes the first African footballer to receive enough votes for a podium finish since George Weah's win back in 1995.
It's an achievement that appeared to have flown under the radar.
Liberia's President Weah remains the only African to have won the prestigious award.
Mane enjoyed a stellar 2021/22 season in which he scored 29 goals in 51 appearances for Liverpool, helping them to an FA Cup and Carabao Cup win.
The 30-year-old also led Senegal to their first ever Africa Cup of Nations title in Cameroon in January 2022.
[Source: MyJoyOnline.com]
Liked this Article? You can share with others via various social media platforms. Got some information to share with us?
Send us your articles or advertisements enquiries via [email protected]