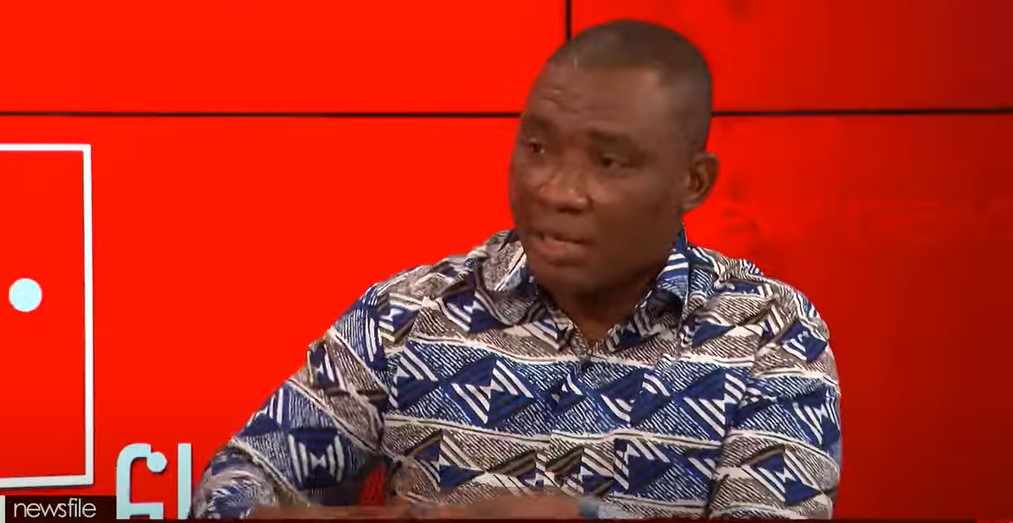 Deputy Minister for Lands and Natural Resources, George Mireku Duker has responded to persons who have criticised President Akufo-Addo for his efforts towards the fight against 'galamsey'.
The Deputy Minister in an interview on JoyNews' Newsfile on Saturday said President Akufo-Addo's efforts towards ending the 'galamsey' menace have been unprecedented.
Mr. Duker said the situation would have been worse if the President had not intervened with some measures.
He noted that despite some persons calling for drastic actions to be taken against persons engaged in 'galamsey', the fight against the menace would require time to yield the desired results.
"It would not take a day…it is not an event. Obviously, it is something that the struggle will continue, but for the interventions of this government, the situation would have been dire because I have practically been part of the solution structure that we have put in place as a government.
According to the Tarkwa Nsuaem MP, some utterances by NDC functionaries and members of other parties have posed a challenge to the fight against the menace.
"The political dimension have also been a challenge, because if the government stipulates measures in place to deal with this problem, you have a statesman also going out there to say also that give me power and I will free all 'galamseyers' who have been imprisoned."
Such remarks, he says, "engenders some kind of impudence" that enables persons involved in 'galamsey' to continue with their activities.
Meanwhile, President Akufo Addo has vowed to deal with persons within his government who may be found complicit in illegal mining activities.
The President said the government has for several years been struggling with the fight against 'galamsey', hence government officials cannot continue to compromise efforts against the menace.
He said this when he met with MMDCEs on Wednesday to court support for the fight against the canker.
"I am not here to threaten anybody, but I want you to know that this is a struggle that I take very seriously and I will not be in a position to protect anybody against who evidence is massed up about their complicity in this matter…I am a lawyer and I always deal with facts and when the facts are brought against you, you will be invited to comment on them.
[Source: MyJoyOnline.com]
Liked this Article? You can share with others via various social media platforms. Got some information to share with us?
Send us your articles or advertisements enquiries via [email protected]