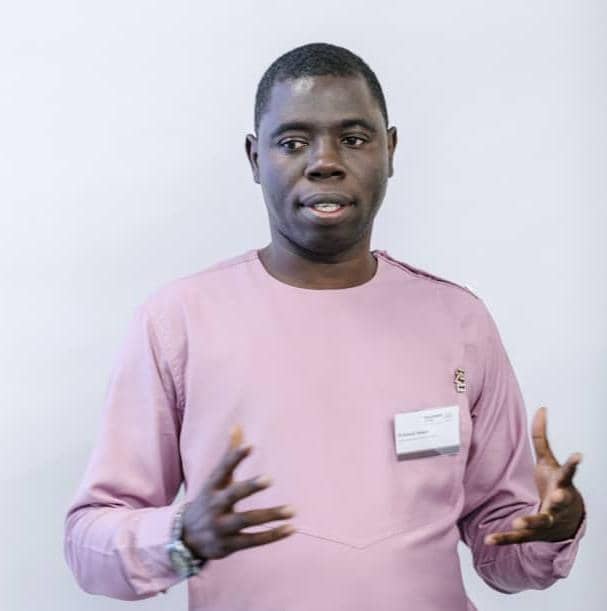 I am happy that there is a national conversation on illegal gold mining and the threat to forest and water resources in Ghana.
I have heard the Minister for Lands and Natural Resources, Hon. Samuel Abu Jinapor blame Chiefs for the failure of the fight against illegal mining. He has also suggested that the success or otherwise of the fight against illegal mining is the responsibility of the military.
I disagree with the views of the Minister. Government should take responsibility for the failure or otherwise of the fight against illegal mining.
To begin with, I think we need to assess past government interventions aimed at dealing with illegal mining since 1989 and properly plan new initiatives.
So far, the government has used enactment of laws, and military interventions in the fight against illegal mining. There is little or no involvement of Chiefs (Nananom) and the local people in the fight. It is instructive to note that attempts by governments since 1989 to use the military to deal with illegal mining have all failed.
Below are excerpts of my PhD Thesis and other scholars on government interventions and the use of the military to deal with illegal mining since 1989.
The first government intervention to deal with illegal mining was the legalisation of small scale mining in 1989, Small Scale Gold Mining Law, PNDC Law, L.I 218. After the passage of the law, there was a military intervention to deal with the menace. Unfortunately, these could not end illegal gold mining.
In 2006, government launched 'Operation Flush Out' to deal with illegal miners. This was a nationwide military exercise to flush out illegal miners who were expanding to legal mining sites. The Minerals and Mining Act of 2006 (Act 703) was passed. The law prohibits foreign citizens from participating in small scale mining. This did not resolve illegal mining (Hilson et al, 2007; Yeboah, 2021).
The government again in 2013, launched a 5-member Interministerial Taskforce to clamp down illegal miners. Over 4,500 Chinese illegal miners were arrested by the military and were either deported or repatriated . Several shelters and equipment of these illegal miners were destroyed (Boafo et al, 2019). The situation did not change and became worse (Yeboah, 2021).
Also in 2018, in response to the Media Coalition Against Illegal Mining, President Akufo-Addo launched the Operation Vanguard, a Joint Military and Police Taskforce made up of over 400 men. In the same year, the Forestry Commission launched the Operation Halt. This was a joint military and forestry taskforce aimed at bringing an end to illegal activities in Ghana's forests reserves.
Furthermore, the Ministry of Environment, Science, Innovation and Technology in 2019 set up a 64 member Galamstop to support Operation Vanguard. Over 1,000 illegal miners were arrested and hundreds of equipment seized and others burnt (Aidoo, 2016, Botchwey et al, 2019 & Yeboah, 2021).
In 2021, the government announced another military operation known as Operation Halt II to take action against illegal mining in forest reserves and water bodies.
For me, if the use of the military in the fight against illegal mining in 1989, 2006, 2013 and 2018/19, and 2021 have all failed, then dealing with illegal mining is not a walk in the park. It demands integrity, honesty and commitment of all stakeholders.
We should thus, approach the fight devoid of the usual rhetoric and partisanship to save our forests and water bodies upon which our livelihoods depend.
In this regard, I suggest that government should empower traditional leaders and community members to lead initiatives aimed at dealing with illegal mining. They are the best people to prevent illegal entry into the forests and water bodies. This is because, unlike the military, they are always present in their communities. They are aware that the destruction of the forest and water resources even though is national/global, they bear the severe consequences.
Also, there should be a strong collaboration between government and all stakeholders. We should properly plan and coordinate programmes aimed at dealing with illegal mining.
There should be strict adherence and enforcement of relevant laws. Instead of arresting only operators at illegal mining sites, the state should go further to arrest concession and license owners. The Minerals Commission should make public names of concession owners and where they operate.
Finally, the state should be serious about Chinese involvement in illegal mining and the use of heavy machines. This is because, the use of heavy machines in illegal mining remains a threat to the attainment of Sustainable Development Goal (SDG) 15, life on land. Once this target is missed, we should forget about achieving SDGs 1, 2, 3, 6, 13 and among others.
The author is a Sustainable Development Analyst.
[Source: MyJoyOnline.com]
Liked this Article? You can share with others via various social media platforms. Got some information to share with us?
Send us your articles or advertisements enquiries via [email protected]