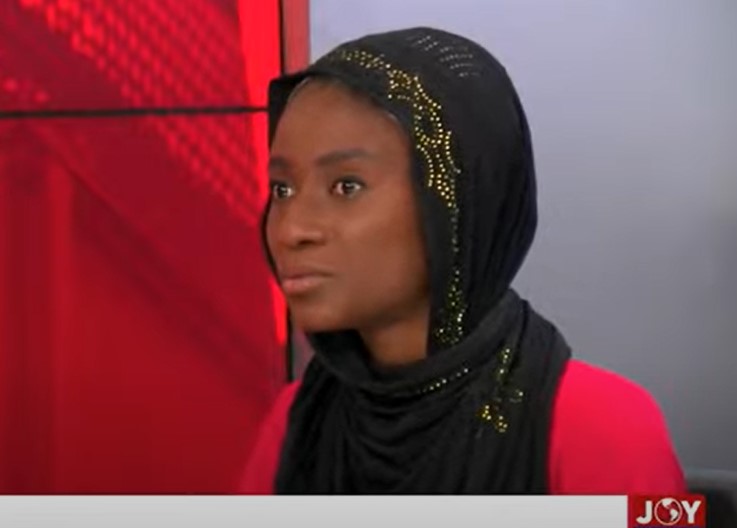 A student of the Ghana Institute of Journalism, Amina Alhassan has expressed doubt over the government's commitment to put an end to illegal mining, popularly known as 'galamsey'.
President Akufo-Addo is on record to have promised to put his "presidency on the line" for the 'galamsey' fight.
This promise gave Ghanaians some hope and assurance that the government is willing and prepared to end the menace.
However, in 2019, Tiger Eye P.I's investigation revealed some government officials taking bribes to allow 'galamsey' activities to continue.
Also, a JoyNews' documentary dubbed, 'Destruction for Gold', which was aired two weeks ago revealed a mining firm, Akonta Mining Limited belonging to the Ashanti Regional NPP Chairman engaging in illegal mining activities in the Tano Nimiri Forest Reserve.
Based upon all these developments, after President Akufo-Addo had promised to 'put his presidency on the line' for the galamsey fight, Amina Alhassan believes government is unwilling and not ready to stop the menace.
According to her, for government officials to be found complicit and deeply involved in illegal mining, it is an indication of unpreparedness to fight 'galamsey'.
"I think when it comes to 'galamsey', we are not really ready to fight it because if we were, we would not have even come to this current situation…to come to this point and allegedly party members were going through with 'galamsey', even when the sanction was put in place that means we were never ready for the fight," she said on JoyNews' The Probe, Sunday.
Meanwhile, President Akufo Addo has vowed to deal with persons within his government who may be found complicit in illegal mining activities.
The President said the government has for several years been struggling with the fight against 'galamsey', hence government officials cannot continue to compromise efforts against the menace.
He said this when he met with MMDCEs on Wednesday, October 5 to court support for the fight against the canker.
"I am not here to threaten anybody, but I want you to know that this is a struggle that I take very seriously and I will not be in a position to protect anybody against who evidence is massed up about their complicity in this matter…I am a lawyer and I always deal with facts and when the facts are brought against you, you will be invited to comment on them.
[Source: MyJoyOnline.com]
Liked this Article? You can share with others via various social media platforms. Got some information to share with us?
Send us your articles or advertisements enquiries via [email protected]