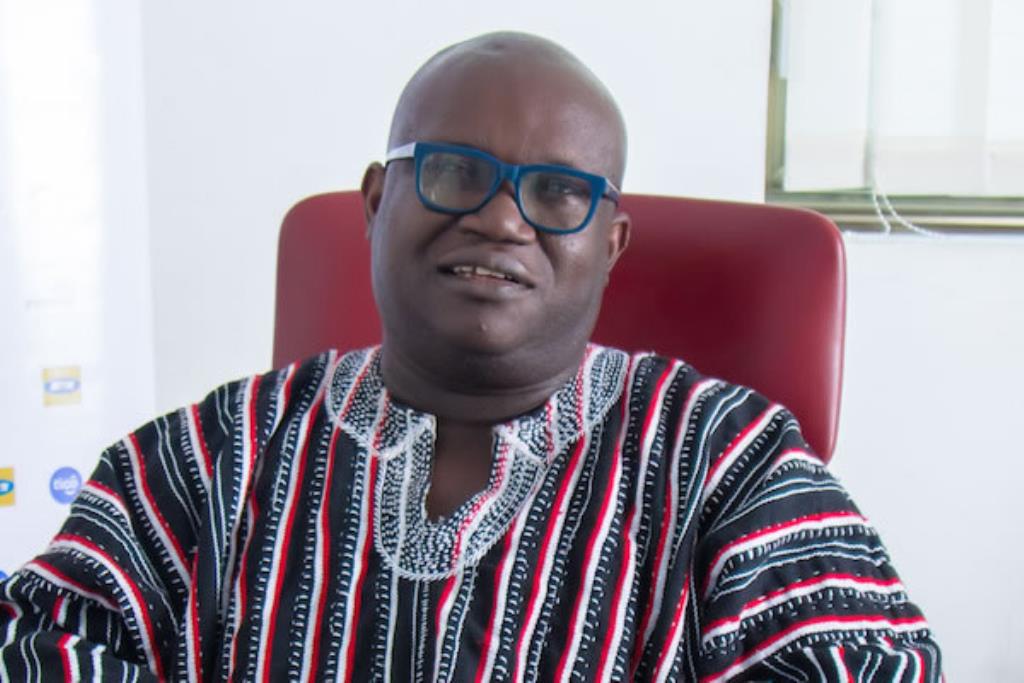 CEO of the Ghana Chamber of Telecommunications, Dr Kenneth Ashigbey.
Convener of Media Coalition Against Galamsey, Dr Kenneth Ashigbey has intimated that he is ready to take President Akufo-Addo on his words to provide evidence in relation to involvement of persons associated with government in illegal mining.
His assertion comes against the backdrop of President Akufo-Addo's promise to deal with members of his government found to be complicit in illegal mining activities, if the evidence is provided. The President said this while addressing a meeting with the National House of Chief on Wednesday.
According to the President, he has for several years been struggling with the fight against 'galamsey', hence persons linked with government cannot continue to compromise efforts against the menace.
He, therefore, called for persons with evidence to provide it for the necessary action to be taken against those complicit in 'galamsey.'
In an interaction on JoyNews' Newsfile, Dr. Ashigbey indicated that in terms of evidence of engagement in 'galamsey' by NPP members abounds.
Besides presidential appointees who have been implicated in 'galamsey' the Ashanti Regional Chairman of the ruling NPP, Chairman Wontumi, is alleged to be involved in the illegality.
"Initially, when we did our research at the Office of the Registrar of Companies, we saw his name [Chairman Wontumi] and that of Antwi as the shareholders, the beneficiary holders as well as the Directors, then I was looking for an opportunity to see whether he was actually a director, but he signed a letter complaining and he titled himself as Chief Executive. So it means he is an executive person responsible for the mining of Nimiri forest," he pointed out.
He added that another piece of evidence the Police have on 'galamsey' is "that the people of Samreboi, there was a clash between Chairman Wontumi's workers when he attempted to take mining equipment into the forest reserve and gunshots were fired."
Dr. Ashigbey said the only way the 'galamsey' fight will be successful is when people name perpetrators involved in the menace and ensure they are made to face the law.
"The only way to fight this successfully is to be able to act like the Lands Minister, Samuel Abu Jinapor, when you see one of your own involved in illegality, you point them out."
[Source: MyJoyOnline.com]
Liked this Article? You can share with others via various social media platforms. Got some information to share with us?
Send us your articles or advertisements enquiries via [email protected]