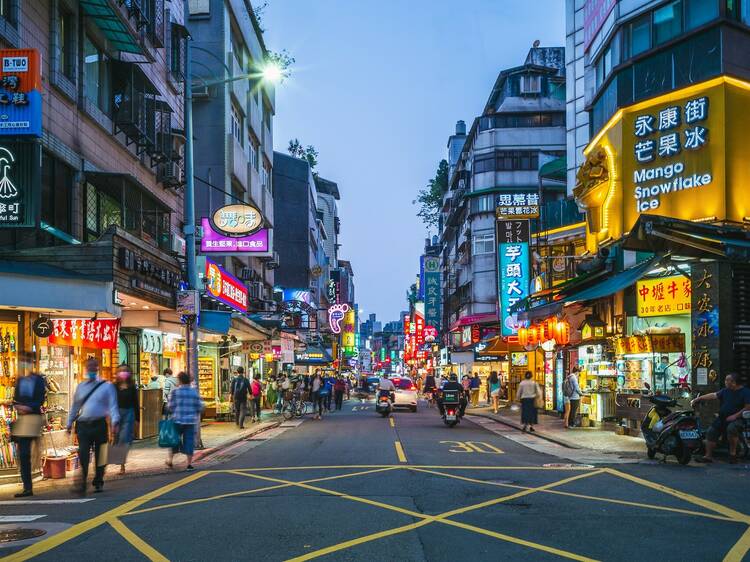 It's one of the best parts about a vacation — that moment when you discover the side of the city that's clearly more popular with locals than tourists.
Maybe it's the off-the-beaten-track cafe with the best coffee you've ever tasted, the underground bar that's not signposted on the street above, or the restaurant dishing up mouthwatering local delicacies you've never heard of.
To help you discover more hidden gems on your next city break, global media brand Time Out has released its annual list of the world's coolest neighbourhoods.
Topping the 2022 round-up is buzzy Colonia Americana, located in the city of
in western Mexico. Time Out says Colonia Americana's eclectic mix of historic Art Deco mansions and warehouse-based music venues clinched the deal.
"Guadalajara is just emerging as a must-visit — and Colonia Americana is the place to be right now," said Time Out Travel Editor James Manning in a statement.
"It's home to a boundary-pushing creative community, a growing number of amazing places to eat, and some of the best nightlife in the western hemisphere. And the street life is unbeatable."
Time Out's list is the result of an extensive survey in which thousands of people from across the globe were quizzed on their favourite spots in their city.
Time Out editors also weighed in with their local expertise with the aim of creating the ultimate guide, spotlighting 51 of the coolest neighbourhoods in the world. The top 20 are "simply put, incredible places to be right now," says Time Out.
[Source: MyJoyOnline.com]
Liked this Article? You can share with others via various social media platforms. Got some information to share with us?
Send us your articles or advertisements enquiries via [email protected]